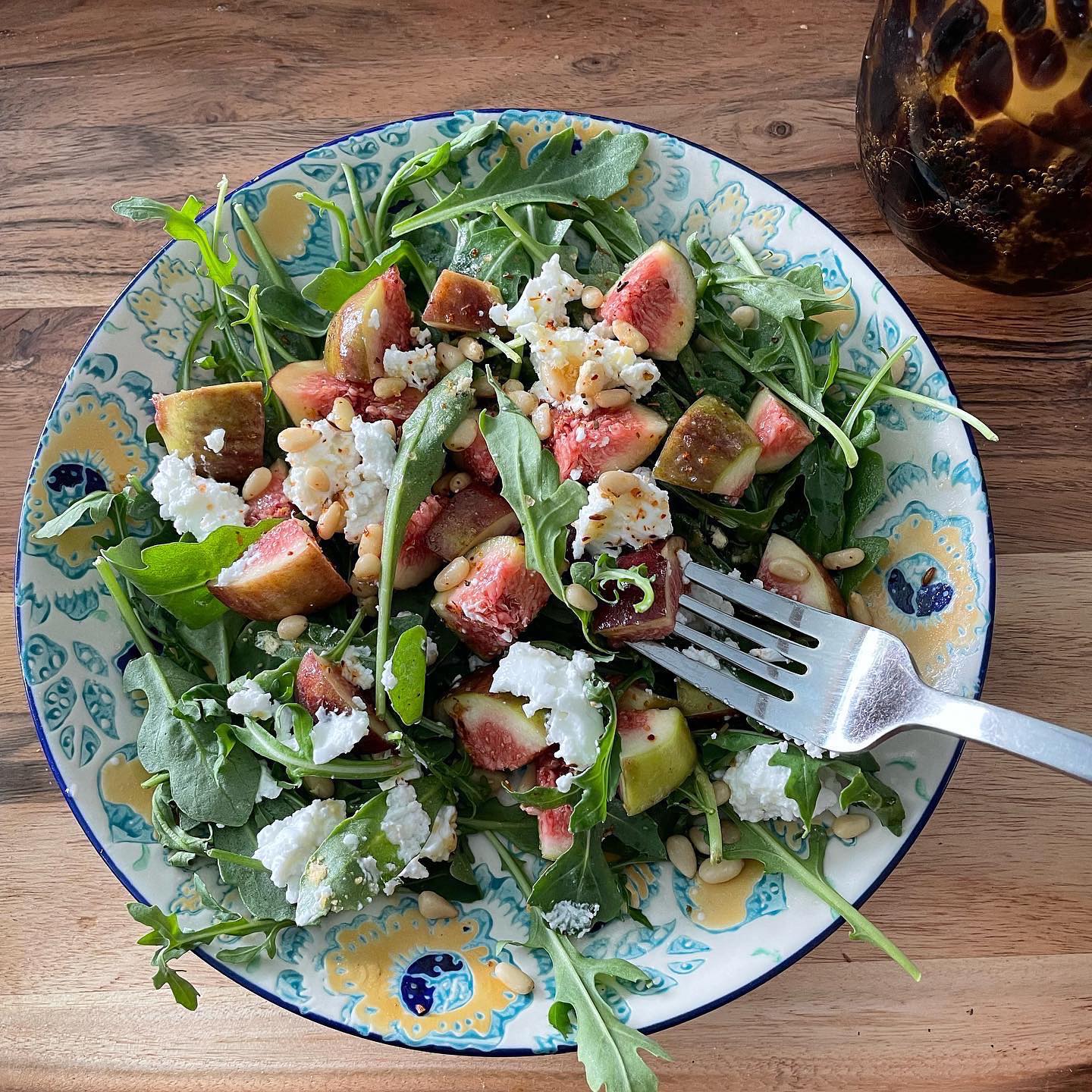 Today i was lucky to get figs from my friend's garden, I just made one of my fab salads , really easy and nutritious full of antioxidants, fibre.. and so delicious!
Fig and goat cheese salad
Ingredients:
Figs
Goat cheese
Pibe nuts
Rocket salad
Olive oil, apple cider vinagre, salt and pepper
Enjoy!!